The Beauty of a Used Toyota RAV4 - Innovative, Reliable & So Much More
In 1995, the Toyota RAV4 was the first compact crossover SUV to hit the United States, and for the past 20 years it has set the standard for what a crossover SUV can - and should - be.  One of the most impressive aspects of the RAV4 is its legendary reliability, helping to keep it on the road for lengthy span of time. In fact, a RAV4 can remain in excellent condition for longer than its first owner chooses to drive it. Because of this, you can find used Toyota RAV4 models that are in great shape - and save big by avoiding that new car price tag.
The market for a used Toyota RAV4 is incredibly robust and vast. Here at Jaffarian Toyota in Haverhill, MA, we know how renowned a used Toyota RAV4 is in the Andover and Lawrence area, and we strive to stock a great selection of these in-demand crossover SUVs.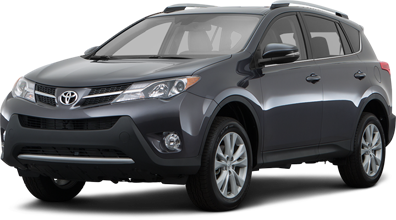 Why Own a Used RAV4?
Owning a used Toyota RAV4 gives you the chance to enjoy the low cost of maintenance and plenty of great features, inside and out. When looking for a used Toyota RAV4, there are plenty of aspects to consider. But unlike when you're considering another used vehicle, you don't need to pay as much attention to the age and mileage. This is a result of the RAV4's reliability, which also helps to make the cost of owning one on the lower end of the spectrum. Many of the Toyota RAV4 models that we stock are only a few years old, and ready to continue running for years to come.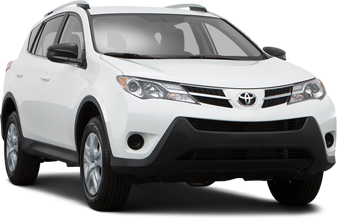 The Toyota RAV4 is loaded with great features that help to lead the pack in the compact crossover SUV market. Features like 4WD, a backup camera, and navigation can be found in a Toyota RAV4, along with many other perks that help to make this compact crossover SUV one of the best-selling vehicles on the market today!
Enjoy the RAV4 to the Fullest - Get it at Jaffarian Toyota
At Jaffarian Toyota in Haverhill, MA, we strive to provide you with not only a great selection of used vehicles, but also to make sure that you experience the best customer service possible. We will work hard to go above and beyond, providng you with a one of a kind experience when you walk through our doors.
As a driver from Haverhill, Methuen, or even as far as Salem, NH, you will feel welcome any time you come into our dealership! Why not take the time to come on over for a visit to 600 River Street and find out what makes Jaffarian Toyota different? And, don't forget to check out our selection of RAV4 crossovers while you're here!