We realize you have many choices when it comes to buying or leasing a vehicle.  We want you to make an informed decision and we believe it is as important to do your homework on the dealership as it is to do your homework on the vehicle. Below are the key reasons why we believe you should check out Jaffarian when you are in the market for a new or pre-owned vehicle or looking for a reputable, quality shop for vehicle service:                            
1.  Value                                                           
At Jaffarian Toyota, you won't pay more, but you will get more!  Check us out before you make a final decision on a vehicle as we are committed to competitive pricing and a quality experience!  We believe you deserve better and that is why we expect our customers to Demand the Best. In return, they will Get the Best. 
2.  Selection  
We have a great selection of the latest models here at Jaffarian Toyota and our inventory changes daily. Don't worry - if you don't have exactly what you want online, contact us as it could be on its way or we can work with you to get it! Our mission is to get you in the right vehicle, for the right price.
3.  Award Winning Service    
Be treated the way you deserve to be treated. Both our sales and service teams are award winning! As you do your homework on potential dealers to do business with, be sure to check out our reviews on Dealer Rater. We firmly believe this is not just a transaction. We are here for you down the road in case you have questions or concerns. How Do I Hours are offered to promote your learning and leveraging all the technology that comes in vehicles today. We want you to drop by and see us - remember we are your friend in the car business.
4.  Customer Satisfaction  
Your satisfaction is our highest priority, and this commitment starts at the top. Red Phones are throughout the dealership. If at any time you are at the dealership and you are not completely satisfied, pick up the Red Phone and you will be connected directly to Gary Jaffarian. And just as our ads state, he does answer!
5.  Proven  
Jaffarian is a family-owned business, now with 3rd and 4th generation family members running the business with an ongoing commitment to excellence and giving back to the local communities. We know you will not choose Jaffarian Toyota only because we have been around for over 75 years, but we do hope you consider that as an independent automotive dealership, we work hard to earn your business, offering quality vehicles combined with a commitment to listening to your needs and putting your needs first. Our team is part of our extended family, and many have been with Jaffarian for years. We don't rest on being 3rd and 4th generation, beating the odds of most family-owned businesses. Instead we get up every day with a renewed commitment to serve our customers by standing behind our products and services and making customer satisfaction our number one priority every day
We are Raising the Bar!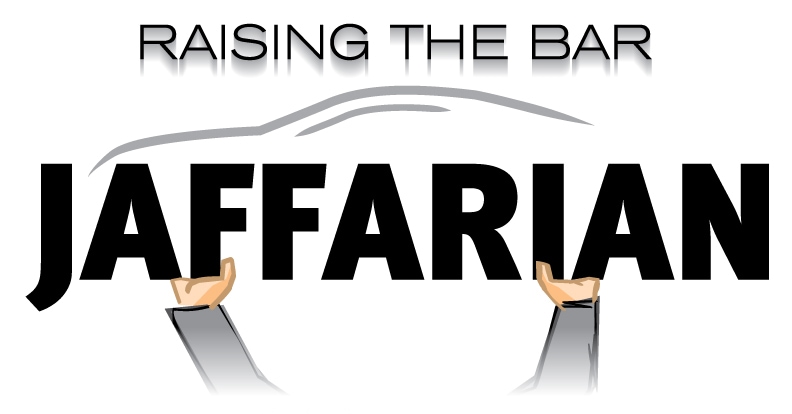 Raising the Bar is our commitment to you in delivering a better car buying experience than other dealerships. We launched this internal program years ago with a focus on standing out when it comes to serving our customers in every interaction. Regularly, every team member participates in Raising the Bar sessions as a reminder of opportunities for continuous improvement in delivering on our brand promise and delivering consistently the best in terms of a customer experience. We recognize our employees for their efforts in raising the bar and we look forward to your visit with us to experience it for yourself. Want to join us in Raising the Bar? If you are up for the challenge, review the employment opportunities currently available at Jaffarian Toyota at our Haverhill, MA location.